new, natural & glowing
Ere Perez Natural Cosmetics is on so many hot (and important) trends, where do we begin? Female founder & mama Ere Perez is from Mexico, where she grew up in touch with putting naturals to use for health and wellbeing. After moving to Sydney and finding a hole in the market for truly natural skincare & cosmetics, she went back to her roots … creating a minimalist Aussie-look brand, made in Mexico, with all natural ingredients … Plus all the products are cruelty-free, vegan, and certified carbon neutral <3
A great place to start is the Australian Blue Cypress Face Nectar. A few drops of this lightweight, nourishing, balancing nectar is an ideal as a primer or morning moisturizer. Botanicals including camellia, jasmine flower, jojoba, cedar wood & rice leave skin dewy and nourished.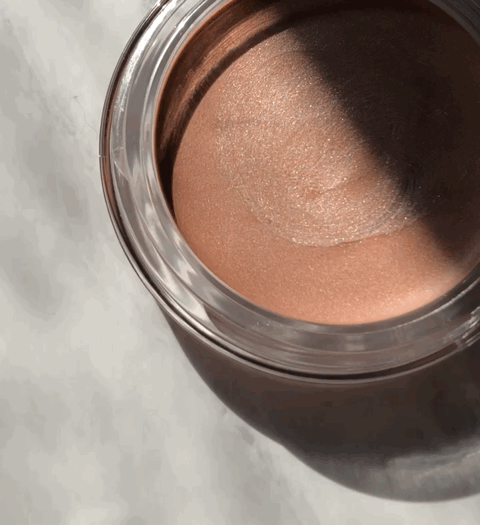 vanilla highlighter / texture swatch
Next step, if you're us, is the Vanilla Highlighter. Super blendable, sheer and very neutral across a range of skintones, the creamy formula is packed with cocoa butter, avocado oil, and vanilla extract … And it's so pretty.